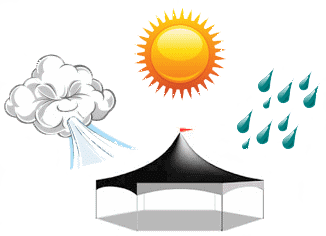 Engineered and manufactured to the stringent ISO 2001 standards our premium quality marquees are built to withstand extreme weather conditions (winds up to 120kph) while maintaining the peak of elegance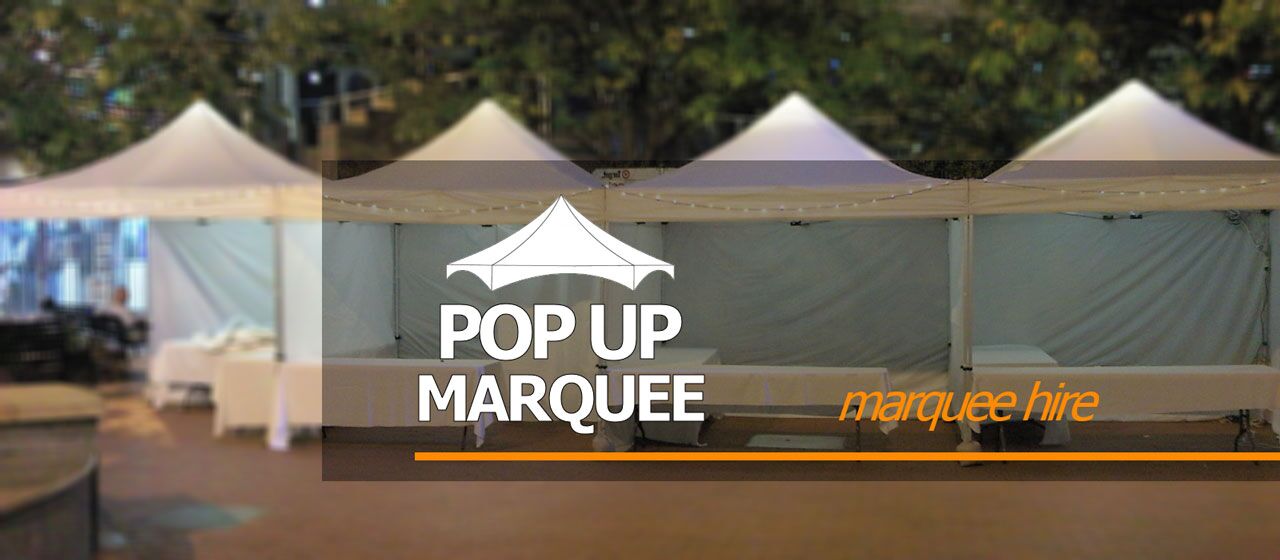 Our aluminium frame commercial grade Pop-Up Marquees are ideal for use as a cover from rain or for sunshade providing instant protection from the elements.
Great for all functions – markets, sporting events, ceremonies, exhibits, birthday celebrations, or simply outdoor entertaining.
Installation is quick & hassle free so if you have a tight budget for your next party or function and wish to save money, why not hire a Pop-Up Marquee.
Walling: White, Plate Window available
Can be joined to make larger structures
Can be used on virtually any flat level surface including concrete, grassed lawns, asphalt, timber decking, swimming pool covers, all tennis court surfaces.
Width
Extensions
Peak Height
Eave Height
Skylight Roof
3m
4m
4.5m
6.0m
3m up to
40m long
3.5m
2.3m
No
Price: From $175.00
Delivery, labour and damage waiver charges apply.
View the Pop Up Marquee Size Chart